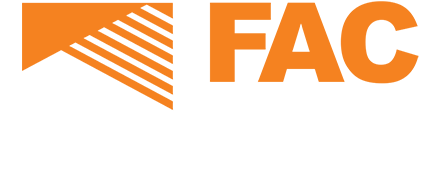 ASEAN's Only Exhibition on Factory Construction, Maintenance, Facility Management, and Technology
Breakthrough Channel to Accelerate Business Growth
As Thailand is focusing on the S-Curve industry and driving supporting industries toward the next generation of manufacturing, there is a growing demand of factory upgrade preparing to accommodate leading edge machinery. FACTECH 2020 taps into these demands as a platform that showcases new industrial construction & maintenance solutions, facility technologies and services. The event provides opportunities for exhibitors to network with Manufacturers, Factory Managers, Developers, Engineers, Architects, and Subcontractors from a diverse spectrum of the manufacturing industry. 

Dynamic and Aggressive Visitor Promotion Campaigns! Reaching over 100,000 Buyers Now!
With an extensive targeted visitor promotion campaign aimed at manufacturers, importers, traders and retailers. You can rest assured that you could gain maximum marketing benefits through our following activities
 Targeted use of complimentary visitor invitations 

Highly specific direct mail campaigns to our extensively researched customer database       

Radio & TV spots 

An aggressive press and magazine campaign incorporating advertising and editorial coverage  

Roadshows with table top opportunity 
Close liaison with quality trade and press including advertising, editorial and regular press releases  

Factory Visits 

eMarketing strategies  

 Show websites 

And much more! 
Don't miss the opportunities to achieve target business growth at FACTECH 2020
For more information, please contact us:
T. (+66) 2686 7299
F. (+66) 2 686 7288 
 IMPORTANT NOTE
"FACTECH 2020" is open to trade visitors only. Please dress in business attire. Those wearing shorts and/or sandals and minors under the age of 15 will not be permitted into the exhibition hall. The organizer reserves the right to refuse admission to anyone without cause or explanation.